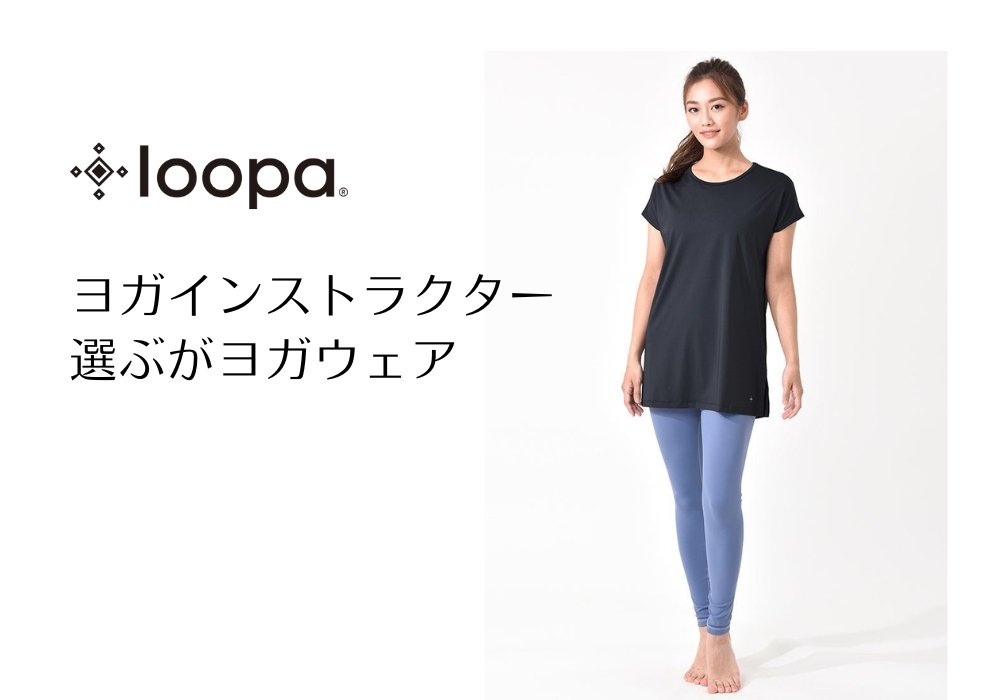 Yoga wear points and how to choose
Recently, there are many stylish yoga wear, which oneI'm wondering if I can chooseworldhey。 So, as a yoga instructor, I have about the points and how to choose yoga wear.IntroductionTo do. 

1. Yoga wear style
L

OOSE

style
LOOSEstyleteeth,Those who want to cover their bodyorRelax yogaSuch Less exercise -for ordinary class classesFor those who participaterecommendation。 RelaxedThe design provides support to deepen breathing comfortably.
FIT style
FIT styleteeth,Because the body line is easy to understand, those who want to provide more detailed guidance on Asana's alignment. 
There are many movements such as Flow Yoga and Power YogastomachIn a classFor those who participaterecommendation。 
The perfect design supports various movements without stress and supports Asana practiceTo do。 
2

. 

Difference from fitness wear
Abundant kind
For yoga class、Restructible yoga and yoga,Yoga two drillersSuchofLess exercise and rest your mind and body relaxYogaThere is a lot of exercise, such as hot yoga, power yoga, and Ashtanga yoga, Active that makes you sweat and detoxYogaVarious types such asThere are manyincrease。 

Yoga wearUnlike fitness wear,relaxPursued the ease of movementThere is a point that there are many designs。 Just as you can choose a yoga class according to your physical condition, you can choose a yoga wear that suits it. 


Excellent functionality

 
In yoga, forward bending, back bending, twisting, open legs, etc.Various movementsIsSoIt hinders the range of motion of muscles and bonesstomachElasticityAnd designButIt will be important. again,Yoga, which values ​​breathing, requires a good fit that is not too cramped so that it is easy to breathe. 

Yoga wearUnlike fitness wear、They have the necessary functions to spend yoga time comfortably. Yoga wear, which fits sweaty classes, also has functions such as quick -drying water absorption and deodorant effects.
3. 

Check when you wear it

point
Ease of movement



◎Will the waist turn up when you bend forward or reversed?※especiallyClass with a large amount of exercise ! 

In yoga, there are many Asanas with their heads down. Because the waist turns up and the stomach and back are exposed, If you are worried, your concentration will be interrupted each time. Especially those who participate in classes with a large amount of exercise are designs that fit the body. Or check if the waist can be adjusted.


◎ArmsWhen I moved itWhen the legs are openedSuchI don't feel stressedmosquito 


Yoga moves a lot of joints. Especially when you raise your arms, when you get your fingers on the back side, or open your knees Without yoga wear,Can you make various movements without stress?Let's check it. 
When participating in a hot yoga class
◎Whether breathability and absorption speed dryness are excellent 

If you participate in a yoga class that sweats a lot, such as hot yoga, you will have excellent breathability so that you do not have heat. And absorb sweat and dry quicklyAbsorption and quick dryingLet's check if it is excellent. 
4.

About material

 



Natural fiber such as cotton and hemp → Recommended for relaxation


〇 Skin -friendly 
〇 Breathability, water absorption, heat retention 
×Because it is not quick -drying, it becomes heavy when you suck sweat 
×Easy to wrinkle


Chemical fibers such as polyester and nylon

→

Recommended for active systems


〇lightweight 
〇Elasticity / durability / quick -drying 
〇It is hard to lose shape even if washed 
〇Heat -resistant 
×Static electricity is likely to occur